Horticultural agronomy
Our specialist horticultural team advise on all types of top and soft fruit, hops, vines, ornamentals and other horticultural crops, both protected or outdoor.
Advice and supply include crop protection products, biological control products and all aspects of plant nutrition (including fertigation).
What we offer to horticultural growers
Advice and supply include:
Crop protection products
Biological control products
Plant nutrition (including fertigation)
Growing systems
Horticultural sundries
Tree selection.
Our advisory services also cover variety selection, planting and establishment, pruning, post-harvest treatment and storage.
Leading industry experts
Many of our agronomists are leading industry experts and work in close liaison with research establishments and our training and development programme ensures that all agronomists are fully up-to-date and advice is completely independent. We also run our own in-house research trials, such as the HELIOS project exploring orchard yields, to ensure we can always offer the best advice for our clients.
We work in long-term partnerships with our clients, to meet their strategic business aims as well as the day to day decisions on crop management.
Guidance for growers
We offer guidance on the following to ensure end market and retail protocol requirements are fully met:
Crop choice
Varieties
Orchard design
In-crop agronomy
Crop storage and management.
Find out more
We also supply a whole range of sundries including growing media, ground cover, plastic films and bamboo canes. We work closely with our colleagues at Produce Packing in supplying packaging requirements for growers and their pack houses.
Contact us for more information
HORTICULTURAL PRODUCT GUIDE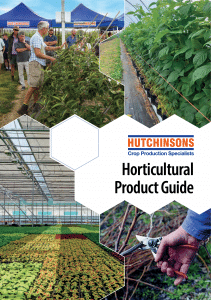 Find out about the horticultural products and services we provide.
Including establishment and protection supplies, pruning, training, fertiliser, nutrition, packaging and sundries.
Download (9214 kb)
Sign-Up for our Fruit Bulletins
Register now to receive all future Fruit Bulletins by email, for timely and useful insights and advice on both Soft and Top Fruit.
Fruit Tree Order Enquiry Flyers